On 6th June 2011, the 67th anniversary of the assault landings in Normandy, RAF beach unit veteran David Teacher saw an ambition fulfilled when a plaque was unveiled commemorating the part played in those landings by the RAF Beach Squadrons.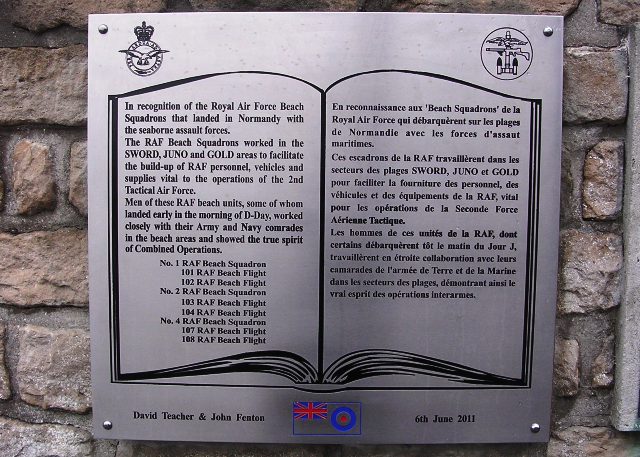 In the summer of 2010, David, who is a former member of No. 2 RAF Beach Squadron, contacted Mike Fenton, author of this website, and they talked about their mutual interest in achieving more recognition for the work of the RAF Beach Squadrons. David enlisted Mike's assistance to achieve his aim of having a commemorative plaque installed at a suitable location in Normandy. Mike, whose father John Fenton was a member of No. 4 RAF Beach Squadron, was proud to be involved in the project.
The Musée du Débarquement in Arromanches kindly offered to have a plaque installed on a wall beside the Museum and requested that the plaque be inaugurated on 6th June 2011, as one of the D-Day commemoration events.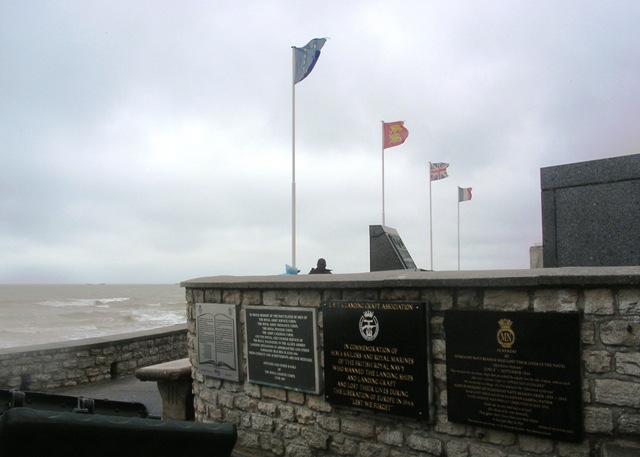 With the help of many people who gave money and/or supported the project in other ways, the plaque was designed and manufactured, shipped out to Arromanches and installed ready for the ceremony on 6th June 2011.
The Royal Air Force was represented at the ceremony by Wing Commander Trevor Stone and Warrant Officer Martin Russell. Wing Commander Stone, RAF Logistics Branch Historian, opened the proceedings, David Teacher and Mike Fenton unveiled the plaque and wreaths were laid by the Chairman of the Bolton branch of the Normandy Veterans Association, Jim Ratcliffe and the Mayor of Arromanches, Monsieur Jardin. In addition, Sergeant David Cahill of 1832 (North Manchester) Squadron, Air Training Corps read out the details of RAF Beach Squadron casualties and added a tribute on behalf of his own generation. The event attracted a great deal of interest on the day and the ceremony was well attended.
David and Mike are very grateful indeed to everyone that supported the commemorative plaque project and helped to bring it to its successful conclusion.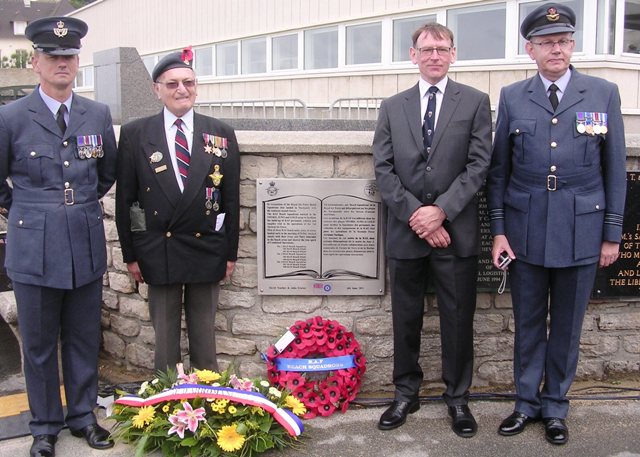 ---
In the Queen's Birthday Honours in 2012, David Teacher was awarded the M.B.E. for services to ex-service organisations and to charity in Greater Manchester. David's memories of his beach unit experiences can be found on the Personal Stories page of this site.
---