This newspaper clipping from July 1944 has been preserved by John Fenton, a Sergeant in No. 4 R.A.F. Beach Squadron at the time, who recalls:
"Within a few weeks (of D-Day), a huge old barn had been converted into an R.A.F. Theatre and we saw our first overseas R.A.F. Gang Show. It was terrific. Part of the second half was recorded and broadcast by the BBC. A few days later, George Formby and his wife, Beryl, put on another excellent show for us."
The barn in which the Rafadrome was created is an ancient tithe barn. The barn and farmyard are located at Crépon on the corner of Route de Ver and Rue du Bout Bayeux. When approaching Crepon from Ver sur Mer on the D112 road the barn is the first building across the fields – a long barn with buttressed walls.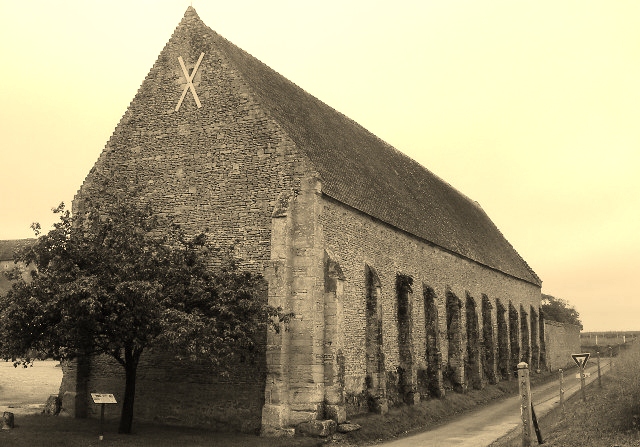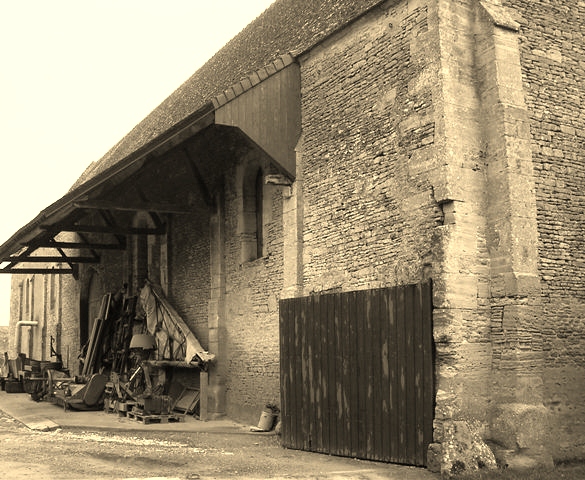 ---
George Formby at the Rafadrome Theatre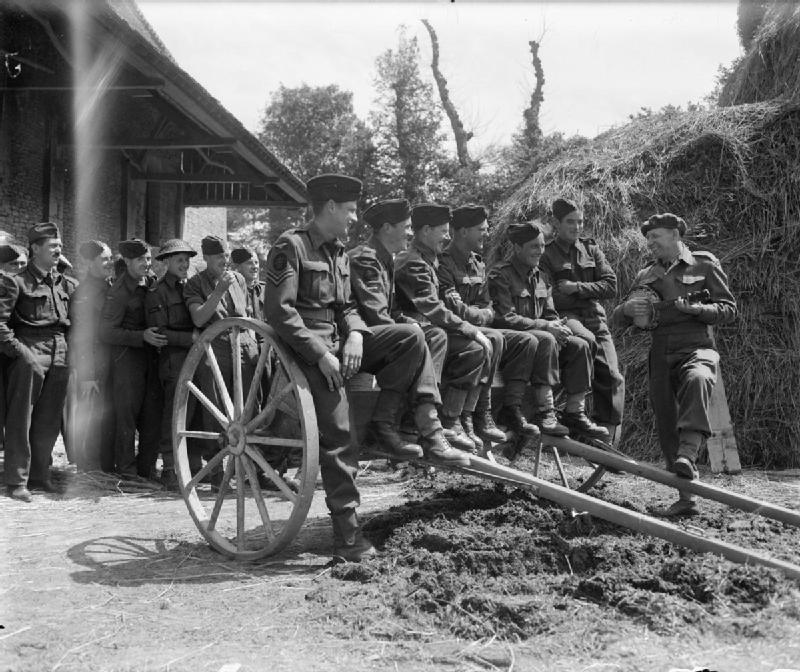 A Performance at the Rafadrome Theatre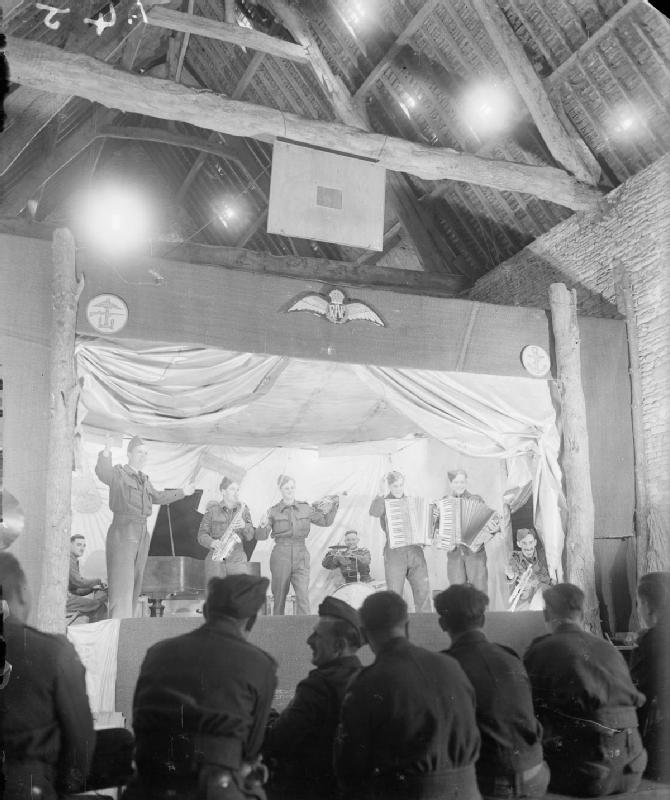 ---